Jeans. Denim. Best pants ever! Thank you, Jacob W. Davis, for creating this amazing item of clothing that became a staple of our everyday life. Jeans symbolize freedom, comfort, way to express yourself, quality and ease. They now come in different shapes and sizes. All of us have their favorite pair and we don't even think much about how jeans were created.
A Pinch of History. Where Do Jeans Come From?
We may think of the jeans as a rather modern notion; however, its origins are going deep in the history. Davis can't keep all the credit to himself. Various types of jean fabrics appeared in 17th century from the cities of Genoa, Italy, and Nîmes, France. Gênes . Does the sound of that word remind you of anything?  The word "jeans" was derived from its Italian city of origin. French Nîmes, where the fabric was developed in a slightly different manner, became the birthplace of denim (de Nîmes , meaning "from Nîmes"). Already then the fabric had something in common with modern jeans. It was of solid quality and reasonable cost. It filled the niche of the workers' clothes, thanks to its sturdiness and durability and it remained there for a while .
Shop Women's Clothing at Eddie Bauer
The modern term " jeans " as we know it now , appear ed first in 1795, by a Swiss banker Jean-Gabriel Eynard during h is business trip to Genoa. He equipped the troops with the uniforms cut from blue cloth called "bleu de Genes". That's how the world got its famous word combination "blue jeans".
Something much closer to modern day jeans was created in 1871 by Jacob Davis in collaboration with Levi Strauss. I am sure you have heard his name before. The result of their creation was patented 2 years later. That is the time when jeans were fixed with their iconic blue color, three pockets, and copper rivets reinforcement. Later the design was updated to 5 pockets the way we know them now .
By the way, have you ever wondered about the function of the tiny pocket in the front? That is where originally cowboys used to keep their watches. Later it became a multi-functional pouch for anything that fits – loose change, condoms, tickets, matches, and so on.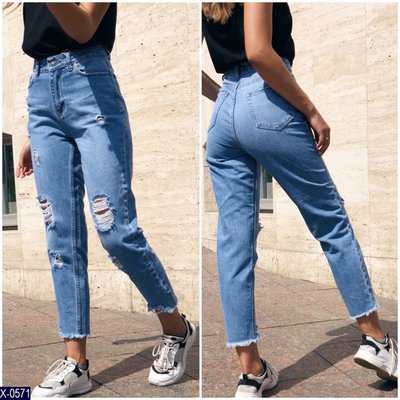 What About Now?
At the end of the 19th century, the loyal clientele of the jeans shop would be mainly men – factory workers, miners, farmers, and cattlemen. It took almost 100 years for jeans to become a general fashion for casual clothes. Now none of us can imagine their life without a pair of jeans. Some like it classic, some ripped, some skinny, but we all undoubtedly love ourselves the comfort and style each pair brings. Who said there should be only one pair? Check out Enzo Jeans right now to discover all kinds of different options. It is a great website for men who prefer to have fast access to the latest trends from the comfort of their home. More importantly, it is a website for those who love to buy officia l designer brands and not knock – offs.
Enzo Jeans
The portal welcomes you with a generous offer of 10% off your first official purchase. Just fill up your email address so they know where to send the coupon and info on trends and arrivals.
The main page sets up the mood with pictures of the latest trends that you can shop immediately. If you are up for browsing , then keep scrolling down to the carousel of new, trending and sale items.
Make no mistake; Enzo Jeans are not only about jeans. They have tops and shorts for men and boys. They have jog sets, chinos, t-shirts, jackets, accessories and more. By using the bar on the top of the page you can jump to any particular category and browse the styles you are looking for. Blue jeans may be the most recognizable, but Enzo Jeans have all colors in their inventory – gray, black, white, mid or light stonewash, etc. They have very clear pictures with no distractions and with multiple angle shots to make sure you know what you are getting. Add the items straight to the cart or to favorites to simplify the selection process. For a better experience on the website, you can create an account by logging in with your social media profile and save your information about sizes and other preferences.
For those who are not sure about the perfect fit, visit the size guide page for a detailed description of the sizes for men and boys pants and tops. They also have useful info on caring for your garment (washing, bleaching, etc). In case the garment you receive is not fitting perfectly, you can always exchange it. You will have 14 days to do that, which is plenty!
Some people worry about the safety of their financial information when shopping online. You can rest assured that your information is 100% secure and backed by WorldPay. Among other advantages of the portal is free shipping in the UK for orders of £100 or more and 24 hours on line support.
Be sure to check out their Instagram , Facebook and Twitter pages for inspiration and latest fashion. Jeans are not just clothes, they represent a lifestyle. To go further you can even become a B rand Influencer but submitting your bio and sharing your social media links to better explain what lifestyle is closer to you and how you fit in the Enzo Jeans concept. As a Brand Influencer, you will qualify for VIP discounts and allowances as well as exclusive features and support.
Being on top of the fashion wave should be hard or expensive. With a great quality clothes from Enzo Jeans you will look top notch and get a great deal for your buck.
Disclosure: The links on this page are "Affiliate Links" and while these are shown at no costs to our viewers, they generate commissions for our website(s)